I have MAAS 3.2 set up for a small cluster of 7 physical servers. MAAS has two rack controllers and one region controller. The servers are SuperMicro X9 motherboards with IPMI power control and 10 Gbit NICs.
It appears to be working fine almost entirely. When deploying new servers, the installation completes successfully and the server reboots, however, the server then fails about half the time to obtain its cloud-init config from MAAS and I am left with an unusable server I can't login to. The rest of the time the installation/reboot works fine (same servers). I.e., if I repeat the deployment enough times, I get a working server, but that is sufficiently annoying that it would be nice to find a fix. Rebooting the server also doesn't seem to fix it (maybe because MAAS is no longer setting the appropriate boot parameters via IPMI pre-reboot?).
As a potential culprit, I see an error about renaming the NIC in the boot log, and the server hangs for quite awhile on "Wait for Network to be Configured":
FWIW, I can see from the switch that the server is bringing up and down its network link a couple times during this process. Following that error, the server doesn't get an IP address and therefore can't reach MAAS: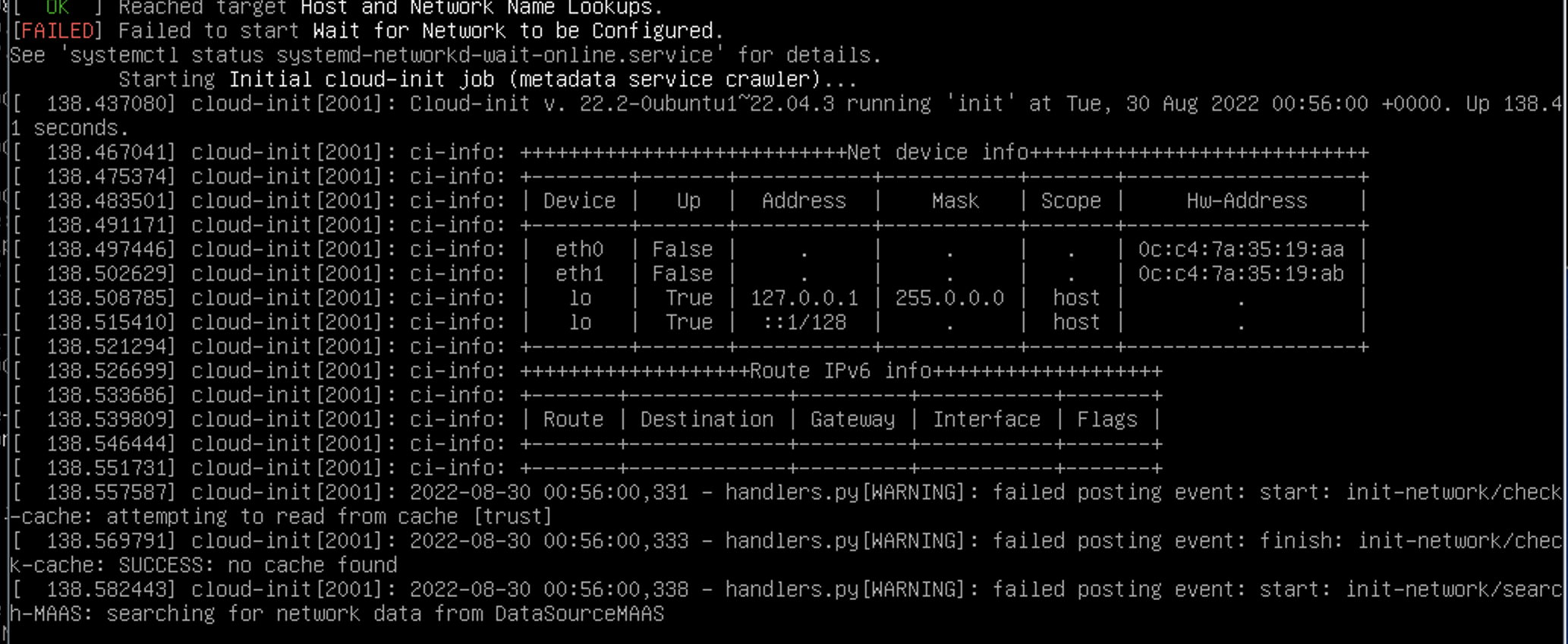 I can't reproduce these issues in rescue mode (the NIC stays up 100% of the time) and the entire installation process succeeds every time without a hitch. The issue only occurs during the first post-installation reboot.
The machine also passes the rack connectivity test every time, however, I do see some connection errors on the console while this test is running (with the retries it succeeds despite the errors… or else it's trying multiple NICs, I'm not sure):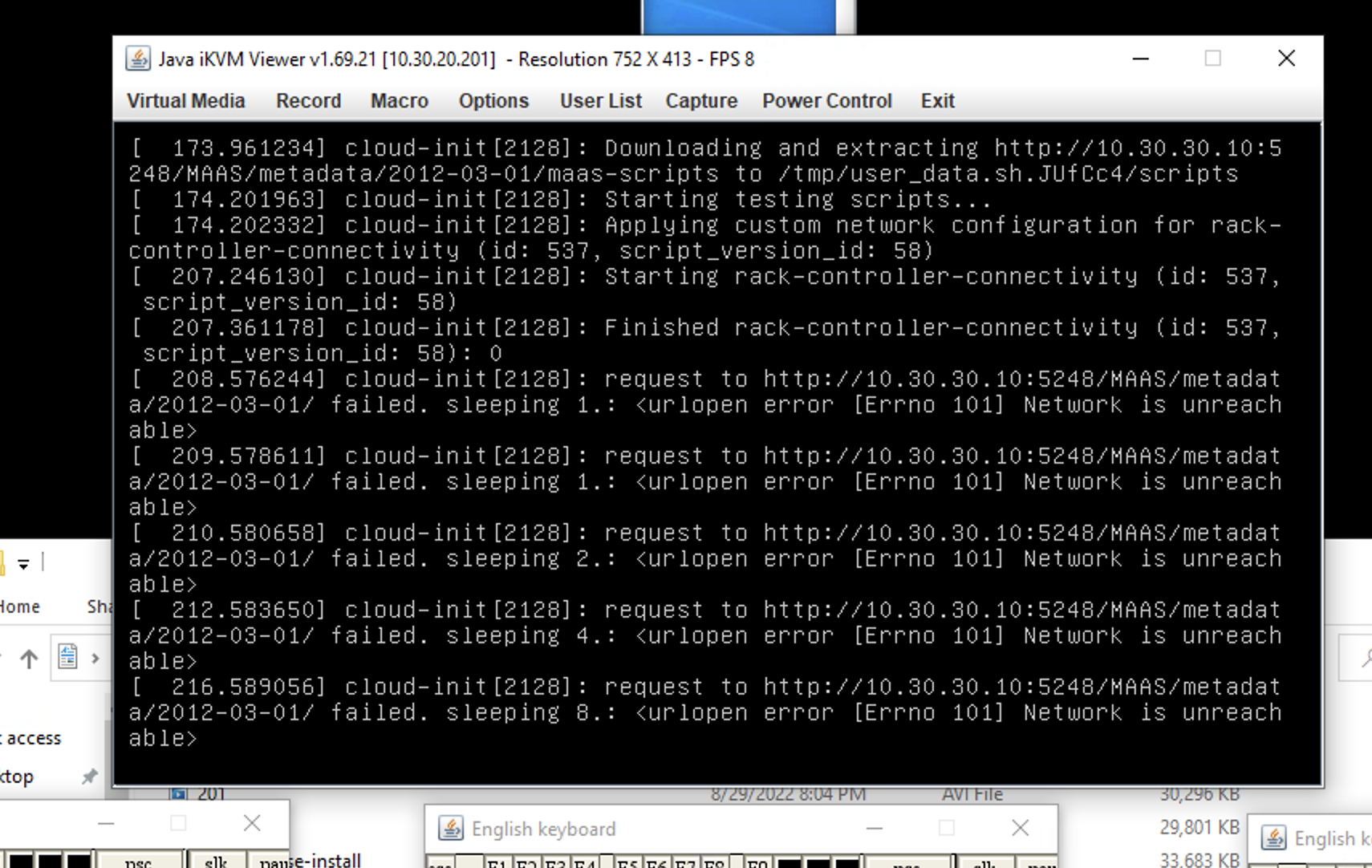 Any thoughts on what might be causing this or how I could debug it further?